Museum tours in Amsterdam, the Netherlands. The best curated museum tours.
Rijksmuseum (incl. Vermeer, Rembrandt, Hals, and much more)
Van Gogh Museum  (Vincent and the Impressionists)
Stedelijk Museum of Modern Art  (All art and design after 1900 until now)
Rembrandt House, his own studio.
Maritime Museum  (A full-size ship and much more)
Hermitage on the Amstel, Dutch Masters show 2017-2018
Royal Palace / Town Hall  (Ego-building Extravaganza in marble)
Old and New Church + Our Lord in the Attic  (Two Gothic buildings in a growing city)
Amsterdam (Historic) Museum
Amsterdam Jewish Historical Museum
Bonus: Three Rijksmuseum Specialty tours. each lasting about 2 hours.
Dr Fritz Mannheimer as a Fine Art collector, 1400 items now in the Rijksmuseum.
Christian Mediaeval Art and later Christian art. How faith permeated all aspects of daily life (on this page).
Enjoy world-class Applied Art including top-class furniture, goldsmithing, crystal work, and Delft Blue.
Amsterdam and elsewhere: VIP  museum visits for Museum Patrons and Board members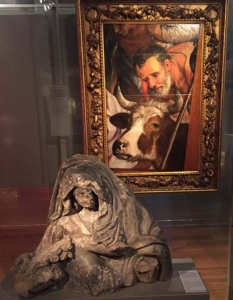 All tours are by Drs Kees Kaldenbach, a professional Art History scholar with excellent teaching skills. Specialist in Fine art and Design, Architecture and History. Entry is quickest from 9 to 11 AM.
Specialist in Fine art and Design, Architecture and History. VIP entry.
Drs Kees Kaldenbach: "…he is wildly overqualified to be a guide . That is his secret… Trust me on this." Gabe. Statement made February, 2017.
During the last 10 years, I have taught many university groups of PhD students travelling in Europe in order to broaden their outlook on societies. Usually this takes the form of extended walks in the city with stories that fit that proper site. I can also present workshops and lectures.
"We had a delightful tour of Amsterdam with Kees Kaldenbach. He is knowledgeable and passionate about the city, and is very good at making the details of many aspects of the city come alive. Many students in our group continued to talk about the tour throughout the day. That's solid evidence of good teaching, This tour was one of the high points of our visit to Amsterdam!" David Wong