Rogier van der Weyden, genius painter. Visit his best works now in a Powerpoint presentation.
New, June 2020. Master Rogier, Flemish Primitive, a genius artist.  Now in great Powerpoint presentation, online, live, via Zoom. Available as of today. With live commentary by author Drs Kees Kaldenbach, art historian. Excellent sharp images, taken in various art museums.
Master Rogier van der Weyden. Born c 1400-died 1464. Student of Master of Femalle aka Robert Campin. Alternative spelling: Rogier van der Weijden. Aka Roger de la Pasture.
He was one of the forerunners of Flemish Primitive artists. Primitive strictly in the sense of arriving first, primus.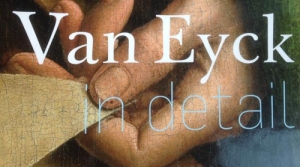 Top 3 of early inventive, groundbreaking Flemish Primitive artists:
Robert Campin = Master of Flemalle, born 1375 , d. 1444
Jan van Eyck, born 1390, d. 1441
Master Rogier van der Weyden, born  c 1400- d. 1464
In this presentation we are able to visit  in super sharp detail his best works in Prado, Madrid, and in the nearby Escorial. We also see Master Rogier's works  Gemaeldegalerie, Berlin and the Louvre, Paris.
Contact now: kalden@xs4all.nl