A great visit to the Kunstmuseum (Municipal Museum, Gemeentemuseum)
Kunstmuseum, formerly named Gemeentemuseum, The Hague, is an outstanding 1930s architectural monument by architect Berlage. Inside a world class collection of Mondrian & De Stijl. I offer a VIP curated museum tour
A visit with your own art historian, traveling in just for you.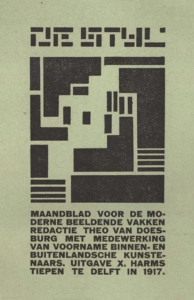 The Kunstmuseum / Gemeentemuseum in The Hague (Den Haag) offers an incredible collection of paintings and furniture from  De Stijl movement, founded 1917 around an art magazine. This is by far the best De Stijl collection in the entire world. In 2017 we (the proud Dutch) celebrate the century mark.
The museum collections expanded over the years and now boast 300 works by Mondrian) and much more of other fine art and applied art including a very good selection of 19th c objects including The Hague School artists, design, and 20th c. design and modern art.
The museum was built in the 1930s by the City to elevate the mind and spirit of the visitor. The philosophy stated that a better human being could be created, and fine art was the way forward and upward. Theosophy was the root movement, started by Madame Blavatsky.
I will tall the tale about how the Mondrian collection was acquired by the museum from a very moody and quirky private collector.
Other artists
The building was completely designed from bottom to top by master architect Hendrik Berlage, who rose to the occasion, creating the best edifice he ever designed. Each wall, tile, colour, door and window frame was made expressly to order in factories. The floor plan forms a logical grid. Imperceptibly, one experienced a  sense of order and harmony. Post WW2 the damaged building was in a sorry state, but various renovations have made it a world level edifice with a fabulous contents.
Presently the holdings are 150.000 works of art, making it a major art museum. Apart from De Stijl movement as a core group, the museum holds temporary exhibitions of a wide variety, making repeat visits worth while.
Tour by professional Art History scholar with excellent teaching skills. Specialist in Fine art and Design, Architecture and History. VIP entry.
Drs Kees Kaldenbach: "…he is wildly overqualified to be a guide . That is his secret… Trust me on this." Gabe. Statement made February, 2017.
Take a walk or a taxi or tram ride in The Hague.
HOW TO GET THERE
The Hague is easy to reach with public transport, by train about one hour from Amsterdam. I hold a Dutch Railways rebate card. For this train tour I can offer you a special rebate of 40% for three separate adult railway tickets. This makes it economical for you as clients. I can join you from your hotel or from the Amsterdam train station.
Various other options are open to you: a) You can hire a car and drive it yourself, and I will join you starting in Amsterdam and will advise you about the best route. b) We can hire a professional taxibus service at around E 70 per hour for about 4 to 5 hours. On top of that you will pay me as the specialist guide. This is the more expensive option.
Tour by Drs Kees Kaldenbach, a professional Art History scholar with excellent teaching skills. Specialist in Fine art and Design, Architecture and History. VIP entry after 11 AM.